FRIDAY MOVIE & DINNER MARCH 1, 2019
ROMA
GATEWAY THEATRE
STARTS: 6:45 PM
********************************
DINNER AFTER MOVIE:
TIPICO CAFE (Mexican) Located at plaza next to theatre -1910 E. Sunrise
All Friends Welcome
3 Academy Award Oscar Winner 2019:
ROTTEN TOMATOES CRITICS & AUDIENCE RATINGS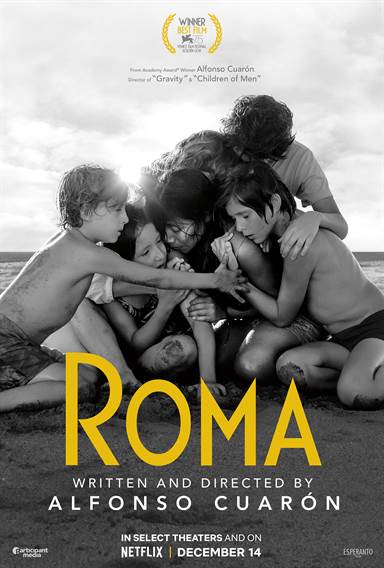 NOTE: This movie is also posted on Netflix; however, many group members do not subscribe to Netflix. Many people like seeing films with friends on the big screen with dramatic sound system.  This movie, Roma, was re-released this Friday by Gateway after winning 3 Oscars last Sunday and being nominated for Best Picture.