FRIDAY MOVIE  — DECEMBER 22, 2017
.
"CALL ME BY YOUR NAME"  
GATEWAY THEATRE
STARTS 7:10 PM
.
 .*******
DINNER 9:15 PM AT:  
IL MULINO (Next to Gateway)
1800 E. Sunrise Blvd.  – Everyone Welcome
.
.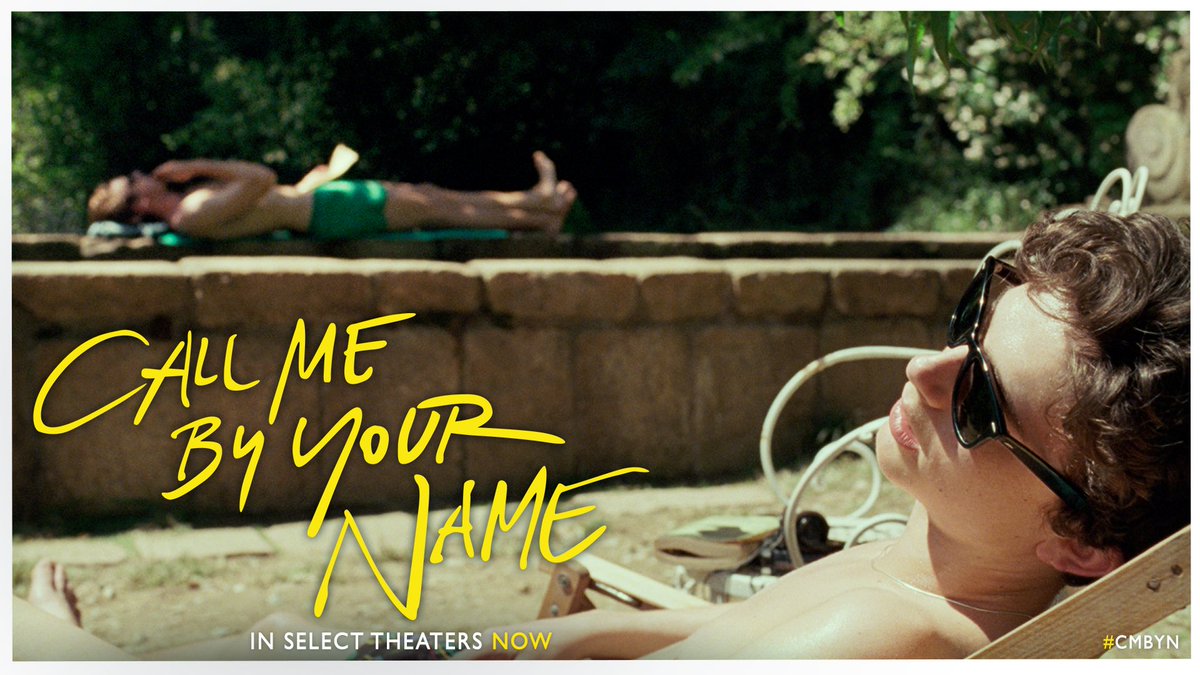 ,
(3 GOLDEN GLOBE Nominations)
Best Actor in a Drama Motion Picture
2018 · Timothée Chalamet
2018 Best Drama Motion Picture
Best Supporting Actor in a Motion Picture
2018 · Armie Hammer
,
HIGHLY RECOMMEND
ADVANCE TICKETS — CLICK LINK BELOW:
.
.
.
MOVIE INFO  (Runtime is 130 mins)
.
CALL ME BY YOUR NAME, the new film by Luca Guadagnino, is a sensual and transcendent tale of first love, based on the acclaimed novel by André Aciman. It's the summer of 1983 in the north of Italy, and Elio Perlman (Timothée Chalamet), a precocious 17- year-old American-Italian, spends his days in his family's 17th century villa transcribing and playing classical music, reading, and flirting with his friend Marzia (Esther Garrel). Elio enjoys a close relationship with his father (Michael Stuhlbarg), an eminent professor specializing in Greco-Roman culture, and his mother Annella (Amira Casar), a translator, who favor him with the fruits of high culture in a setting that overflows with natural delights.
.
While Elio's sophistication and intellectual gifts suggest he is already a fully-fledged adult, there is much that yet remains innocent and unformed about him, particularly about matters of the heart. One day, Oliver (Armie Hammer), a charming American scholar working on his doctorate, arrives as the annual summer intern tasked with helping Elio's father. Amid the sun-drenched splendor of the setting, Elio and Oliver discover the heady beauty of awakening desire over the course of a summer that will alter their lives forever.
.